Before Stripped Sounds debuted on Digitally Imported, I just did this for shits and giggles.
1. Hot Since 82 "Like You" (Darius Syrossian Remix) [GET PHYSICAL]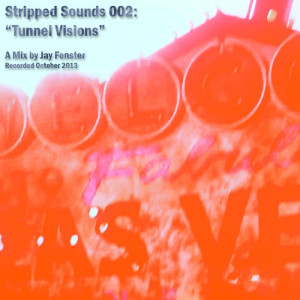 2. Marc Vedo "Fresh" [HOTFINGERS]
3. Siwell, Mihalis Safras "Pianista" [TOOLROOM]
4. Ozgur Can, Sia Yaraghi "Den Maler" [TIGER]
5. Dub Makers, Outstrip, Maria Chirkova "Rainbow" (Amine Edge Remix) [JEAHMON!]
6. Tube & Berger "Surfin" (NiCe7 Remix) [KITTBALL]
7. Leon Bolier & Alex Kenji "Trumpets" [SPINNIN']
8. Isolée "Dennis" (Ripperton's 8 Wheels Dub) [TAMED MUSIQ]
9. Spin Science "Wonderland" (Tom Middleton Liquatech Mix) [AUDIO TONIC]
10. Magic Panda "Distant Places" (Max Cooper Remix) [TIGERBEAT6]
11. Dake "Walk Away" [PLAYPERVIEW]
12. Mark Knight "Your Love" [TOOLROOM]
13. Mikalogic "Supernova" [BEAT YOURSELF]
14. Cajmere feat. Dajae "Satisfy" [CAJUAL]
15. Roger Sanchez, Prok & Fitch "Take You There" [STEALTH]
16. Herr Vogel "My Baby Shoot Me Down" [ECLAIRE THE HEART]
17. Bart Skils "Midnight Moving" (2000 and One's 1984 Electro Synth Pop Mix) [100% PURE]
18. Thomas Schumacher, Caitlin Devlin "Every Little Piece" (Hot Since 82 Remix) [CABALLERO]
19. Dusky "Every Day" (Laura Jones Remix) [DOGMATIK]
20. Michael Mayer "Voigt Kampff Test" (Barnt Remix) [KOMPAKT]
21. Robosonic "The Edge" [OFF]
22. Humate "Love Stimulation" (Tom Middleton Remix) [GRAND CASINO]
23. Solomun "YesNoMaybe" [DIYNAMIC]
24. Grass Is Greener "Start Again" (Teenage Mutants Remix) [NURVOUS]
25. Ninetoes "Finder" [KLING KLONG]
26. Tube & Berger "Imprint of Pleasure" [SUARA]
27. Rachel Row "Follow The Step" (Justin Martin Remix) [DEFECTED]
28. Pig & Dan "On A Train Update" (Christian Smith Remix) [ELEVATE]
29. Parov Stelar "All Night" [1605]
30. Peter Brown "House Circus" [HOTFINGERS]
Recorded October 6, 2013 in Las Vegas, Nevada on a Traktor Kontrol S4 + Traktor Scratch Pro 2.
Podcast: Play in new window | Download | Embed