This was the episode that started it all. With a heart full of feels from a memorable Sasha show on the Brooklyn waterfront, I stepped into the studio and created my first deep/techno mix in over a decade – the Stripped Sounds prototype.

1. Robert Babicz "Time Shift" [BABICZSTYLE]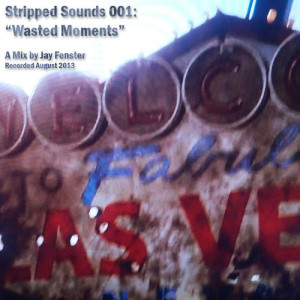 2. Rudimental "Right Here" (Hot Since 82 Remix) [ASYLUM]
3. Rodriguez Jr. "Satellite" [MOBILEE]
4. J. Wiltshire "Closer" [HYPERCOLOUR]
5. Dusky "What I Never Knew" [AUS]
6. Ray Foxx feat. Rachel K. Collier "Boom Boom (Heartbeat)" (Sami Wentz Dub) [STRICTLY RHYTHM]
7. David Penn "I Get High" [GREAT STUFF]
8. Coat of Arms, Ria Moran "Mesmerized" (Darius Syrossian Remix) [GRUUV]
9. Kreiss, GFP "State for a Track" (Uner Remix) [ELECTRONICAL REEDS]
10. Ferdinand Dreyssig, Marvin Hey "Coeur de la Nuit" [KATERMUKKE]
11. Gellert, SPQH "Flyleaf" [KITTBALL]
12. Supacooks "Anthill" (Giom Remix) [LOCO]
13. Maceo Plex, INXS "Mediate" [ELLUM]
14. Walker & Royce feat. Louisahhh "A Perfect Sound" [MODA BLACK]
15. Rena "Totem" [TRONIC]
16. Omar Silba, Izkal V "Spiritum" [ANIMALS MUZIQ]
17. Guy J, Henry Saiz "Meridian" (Pryda Remix) [BEDROCK]
18. Dosem "Avanta" [INTEC DIGITAL]
19. Filterheadz "The Game" [1605]
20. Christian Smith "Thrust" [TRONIC]
21. Phon.o "Schn33" [50 WEAPONS]
22. Andre Sobota "Found" [PRYDA FRIENDS]
23. Mirror People "Kaleidoscope" (Psychemagik Remix) [DISCOTEXAS]
24. Acid District "Depends" [ELEKTISCH]
25. Superskank "Good Time" (Olivier Giacomotto Remix) [1605]
26. Nicole Moudaber "Brooklyn Hangover" [INTEC DIGITAL]
27. Hobo "Incise" [MINUS]
28. Yooj, Steve Huerta "Make Me Bad" (Darius Syrossian Remix) [AVOTRE]
29. Heartik "Rain Is Done" [MISTAKES]
30. Wamdue Project "King of My Castle" (Crazibiza Remix) [STRICTLY RHYTHM]
Stripped Sounds 001 was mixed on August 21, 2013 in Las Vegas, NV using a Traktor Kontrol S4 with Scratch Pro 2.
Podcast: Play in new window | Download | Embed