Hi. I'm Jay Fenster and Stripped Sounds is my show.
I began DJing in 1998 when I bought a pair of Technics SL-1200 and a beat-up old Rane mixer. I still remember my first trip to the record store. I left that day with tracks from Armin van Buuren ("Blue Fear"), Orkidea ("Unity") and Paul van Dyk (a double A-side, "Words" with "For an Angel").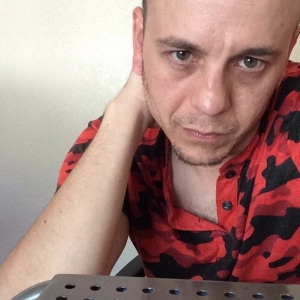 From 1998 to 2002 my tastes evolved from trance to progressive to house. I performed in clubs, raves and house parties up and down the east coast, from Philadelphia to the Carolinas. I had a monthly residency at the seminal Washington, D.C. club the Edge and performed at Buzz, Nation, Stereo and numerous other parties whose names are now spoken in hushed tones.
In 2004, burned out from the politics of dancing, I hung up my headphones, sold my turntables and divested myself of all of my wax.
In 2009 and 2010, electronic music made its way to Las Vegas and I found my way back into the scene and back to my passion for the music. In 2011 I attended my first Electric Daisy Carnival and purchased a Traktor digital controller. In 2012, I traveled to Ibiza for the first time, a trip which changed my life and changed the direction of my musical tastes. In 2013, I began making my Stripped Sounds mixes for my own enjoyment. In 2014 it became a monthly presence on Digitally Imported's Tech House channel, where I share space on the digital airwaves with names such as Carl Cox, Christian Smith, Coyu and Yousef.
I grew up in New Jersey. Went to school in Virginia. Made my career in Las Vegas. ENFP to ENTJ. I don't believe in any of that astrological bullshit, but I'm told that I'm a textbook Capricorn. Take that for what you will.
Follow me on Twitter at @jayfenster and follow @StrippedSounds for the latest on the show.